The new marketing portal M-HUB, based on one2edit, is now enabling franchise partners from McDonald's Germany to create POS promotions, marketing materials and much more – without special design software or layout knowledge. It is the showcase project from the partners BRANDGUARDIAN and Digitas Pixelpark.
Kempten, 29.09.2020 –BRANDGUARDIAN has successfully gained McDonald's Germany as a new customer for one2edit, and has implemented a portal showcase project together with its partner Digitas Pixelpark. The marketing and digital agency Digitas Pixelpark developed the marketing portal M-HUB for McDonald's to support its franchise partners in operating their businesses and conducting local store marketing activities. The marketing portal offers customizable promotions and marketing materials, while also providing access to franchising expertise and making it possible for franchisees to communicate with their target groups in real time via social media and other channels.
The integrated publishing and media management solution one2edit, from partner BRANDGUARDIAN, is a key element in the implementation of promotions and marketing materials. McDonald's franchise partners can use the BRANDGUARDIAN Wizard to generate customized marketing materials including posters, coupons, voucher booklets and signage simply and easily at their own site, and can also adapt the materials within their internet browser to meet their specific regional or local needs. The results are 100-percent compliant with brand guidelines thanks to integrated templates, image databases and a link logic that operates in the background. This means they are immediately ready to produce in printed or digital formats. Users do not require any knowledge about software or experience of design tools or templates in order to use the tool. A Proof of Concept document convinced McDonald's of the performance capabilities and enormous savings potential of both the solution and the portal.
"There are more than 1,500 McDonald's restaurants in Germany, and around 90 percent are currently operated by independent franchise partners. It's our role and our aim to give these franchise partners the best possible support with their local communication and marketing needs. As part of this approach, we are following a clear path toward digitalization – and the new marketing portal M-HUB is the next step forward. It offers several valuable features, it is easy to use and is a future-ready asset that is now integrated into our system architecture. In this way, we're making further progress with our local marketing," explains Jörn Winkler, Senior Director Marketing McDonald's Germany.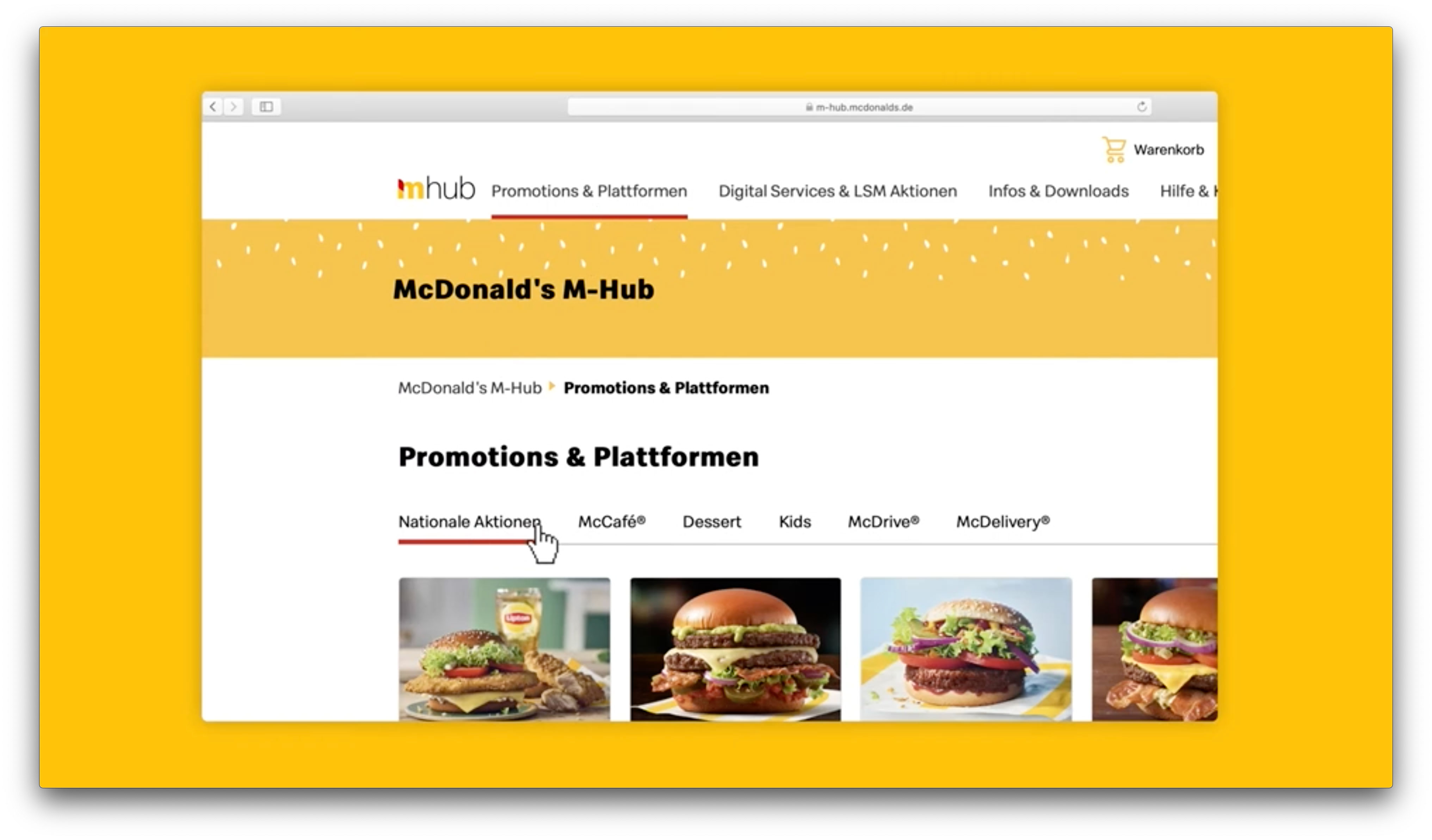 Jens-Christian Jensen, Chief Strategy Officer at Digitas Pixelpark, adds: "We create digital platforms that make marketing and sales communication more successful – and that give our customers more agility, faster processes, cost savings and autonomy. That is also the core of the collaboration with BRANDGUARDIAN, who make an important contribution to the Marketing Stack with one2edit."